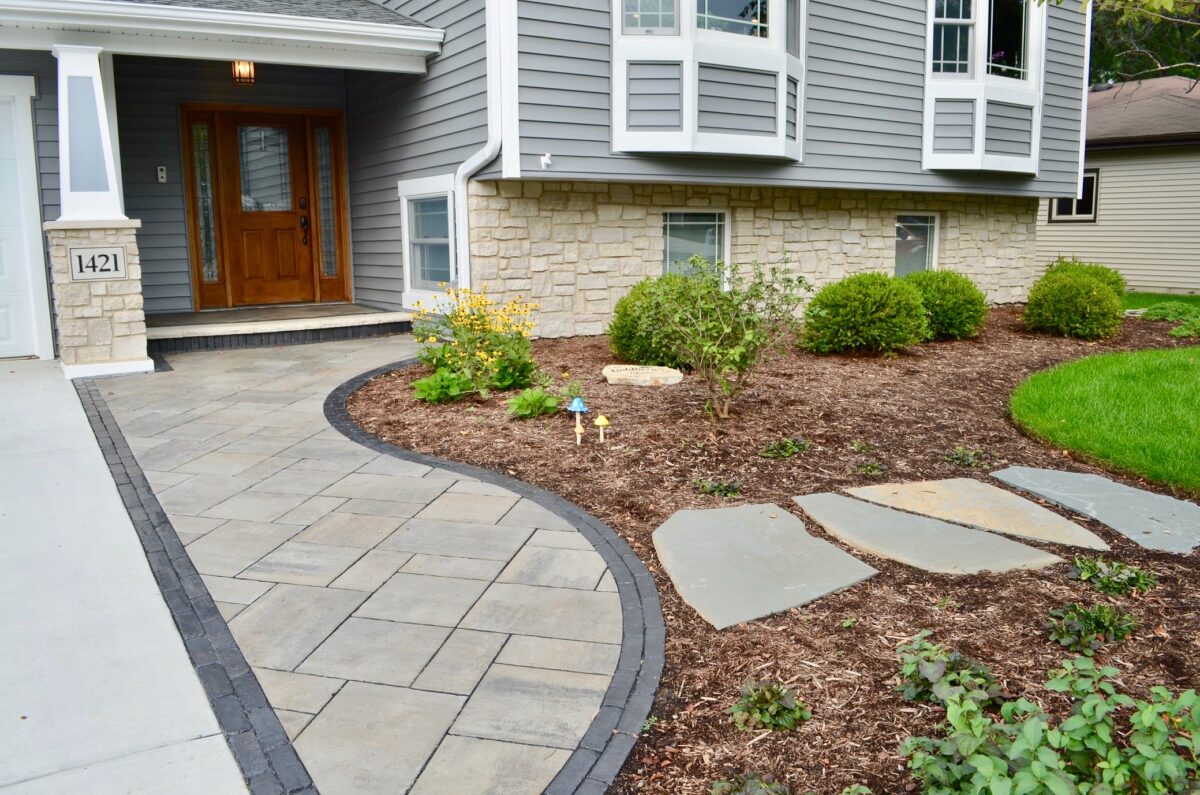 This Wheaton, IL landscape project required us to use a great deal of innovation in order to tie in the remaining plantings and architectural elements with the new.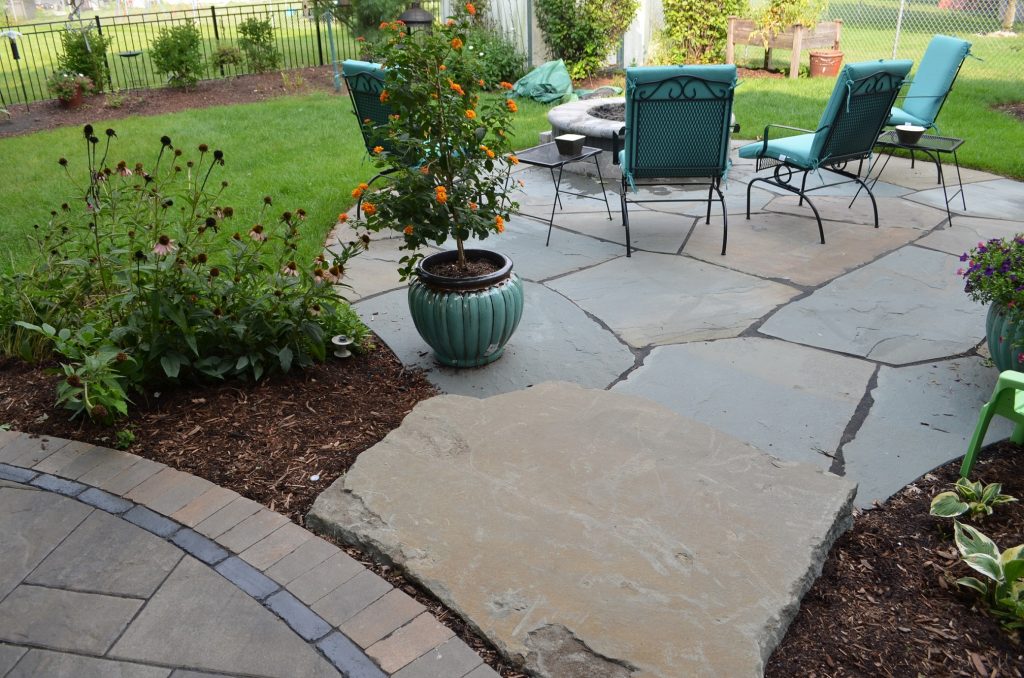 Landscape Renovation Challenge
Restore, rebuild, and renovate a landscape that had been destroyed in a tragic home fire while updating the landscape and hardscape to modern trends without exceeding the set budget.
Renovate and update the front entry.
Replace and replant mature plantings that were damaged or destroyed.
Restore lawn that was damaged during the fire and construction process.
Resurface the concrete patio and create additional outdoor entertaining space.
Replace stone pathways that suffered breakage due to extreme heat from the fire and construction activity.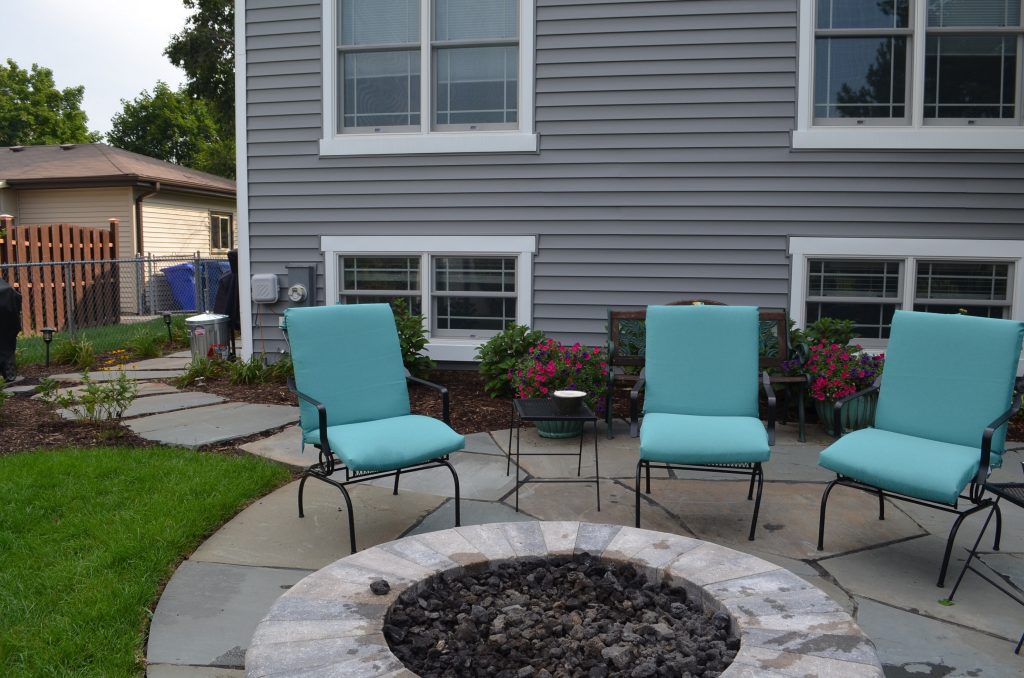 Landscape Renovation Solution
Design and install a new Beacon Hill Flagstone Paved Entry with Copthorne Border work and Ledgestone Copings on a new porch with curved profile. This solution provides an elegant leading effect to the doorway, while also offering additional offload space when parking vehicles close to the entry.
Install new large specimen plantings to maintain balance with the mature setting and reuse any salvageable plantings.
Grade and sod lawn.
Install a brick overlay on top of existing concrete patio. In this situation, we re-leveled the uneven concrete with a new dry set mortar mix and installed Beacon Hill Flagstone to match the front entry. As a means of providing additional space for entertaining, we recommended a new Bluestone paved patio with a beautiful gas firepit.
The garden pathways were redone in extra large Bluestone slabs that matched the patio. These pathways are easy to navigate, cost effective, and look so welcoming.
When our clients had a party to celebrate the end of this landscaping project, we watched everyone gather around to socialize on the beautiful outdoor patio areas. Being able to experience this first-hand was priceless.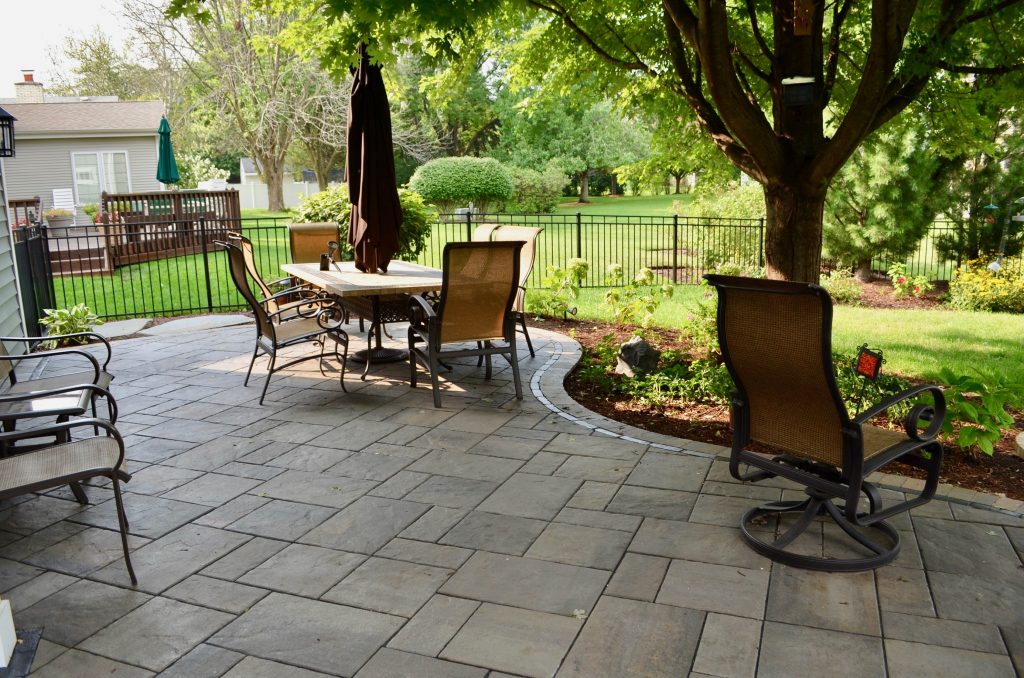 Landscaping Materials Used
We incorporated Unilock Beacon Hill Flagstone with Copthorne borderwork in the front.
Integrated Unilock ledgestone copings at porch.
Unilock Beacon Hill Flagstone with Copthorne accent row and Brussels Premier soldier border.
Bluestone for the patio, garden pathways, and outcroppings.
Trees, shrubs, perennials.
If you enjoy welcoming guests to your home, an outdoor entertainment area can be a worthwhile investment. We can help you create an inviting and practical extension of your living space into the outdoors.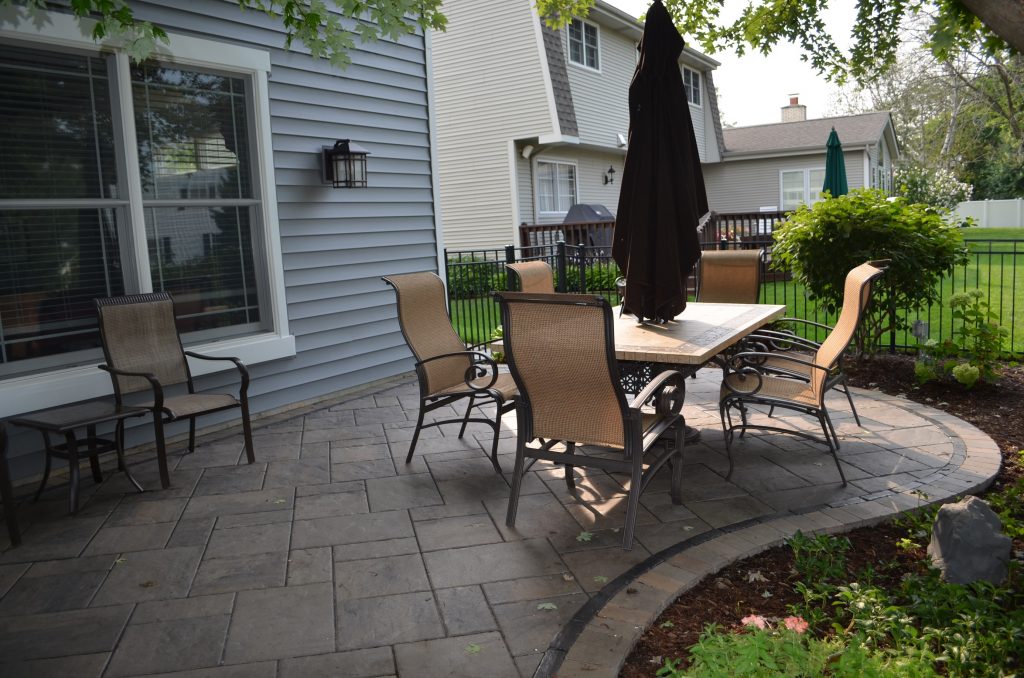 To see more examples of our recent projects, take a look at our landscape design portfolio or contact us at (630) 932-8966 for a no-obligation consultation.