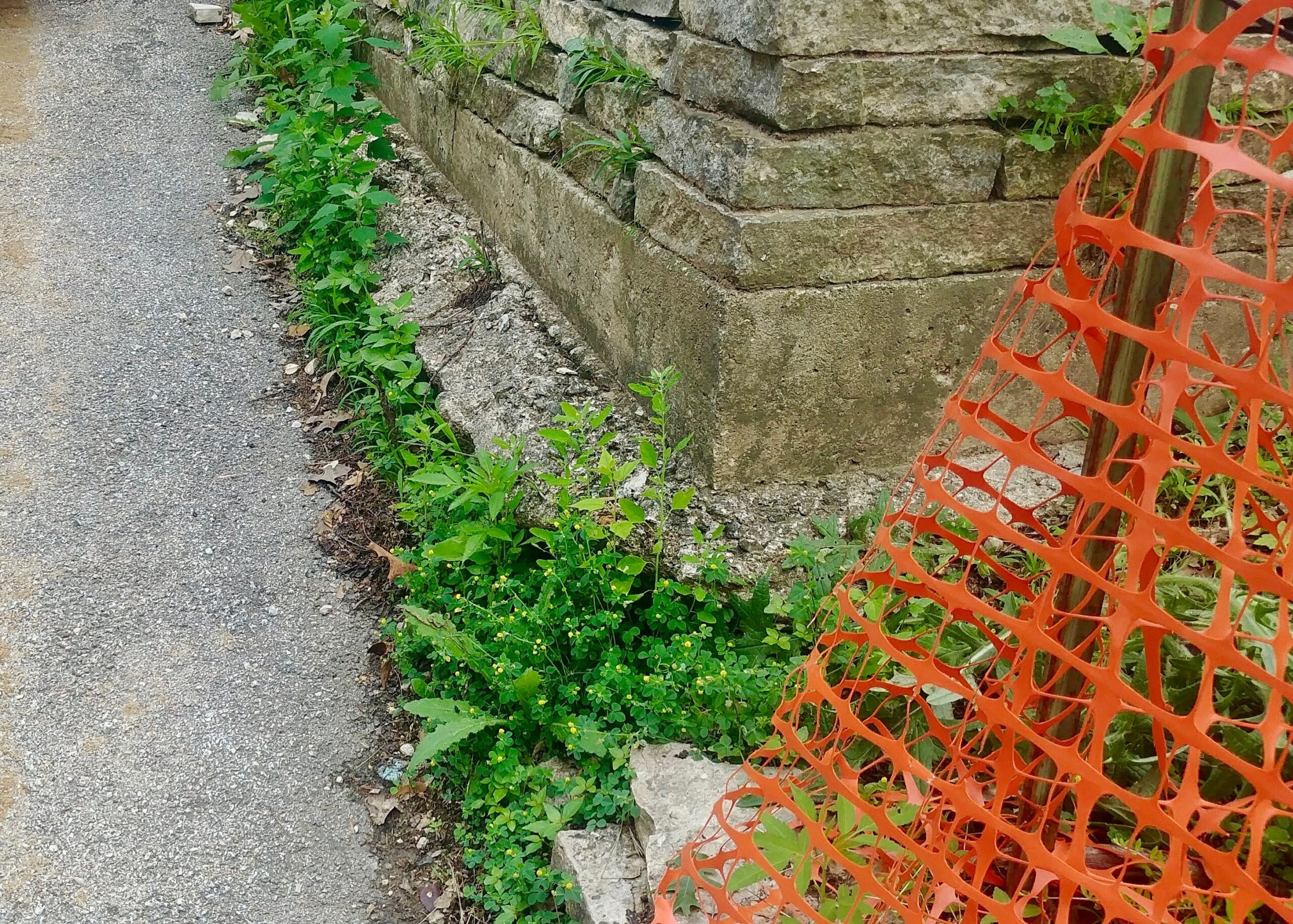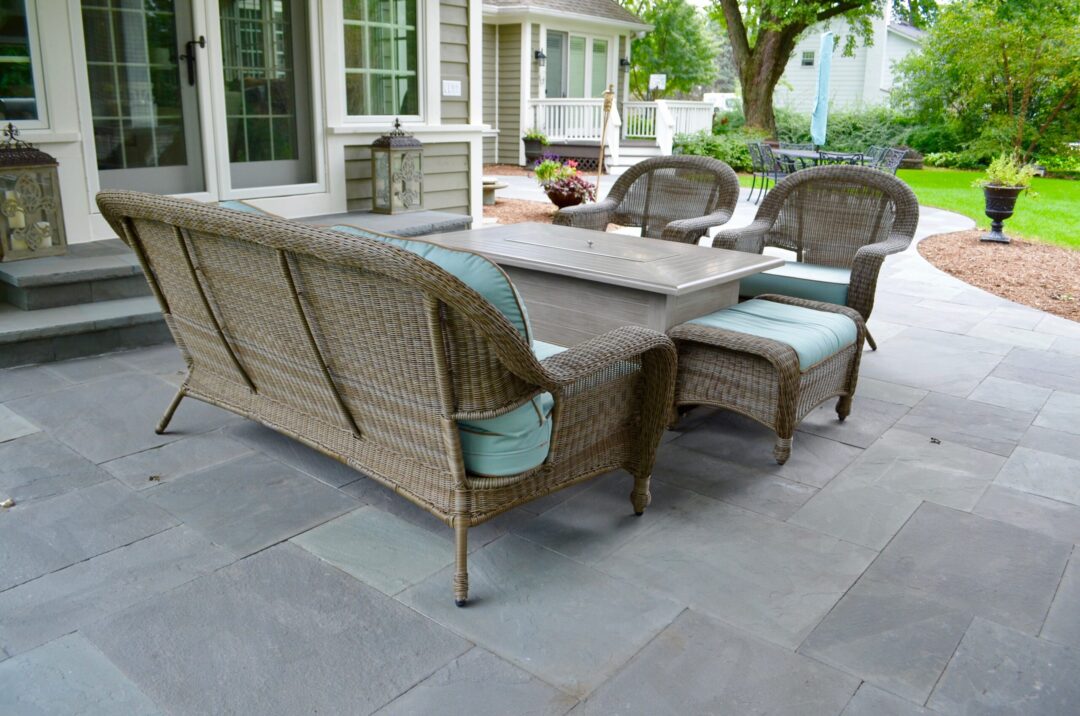 As a homeowner, you want to invest in an outdoor living space that will be beautiful and low-maintenance for years to come. The professional foresight of a landscape designer can help you avoid landscaping problems that can cost more time, money and frustration later on down the line.
Erosion can be an ongoing challenge. If your yard has a steep slope or if you have a garden or flowerbeds, you can lose soil anytime there is a heavy rainfall. A good solution is to build a retaining wall to stop erosion from damaging your lawn and plantings.
Standing water after a rain makes it difficult to maintain a healthy lawn. Water retention can be caused by elevation changes or excess run-off that doesn't drain away quickly enough. Landscape Creations can make recommendations on solutions for your yard drainage issues. Depending on the features of your landscaping, solutions can include water harvesting, adding drain tiles, or installing a channel drain. Read more about how we improve yard drainage issues.
Unhealthy landscaping plants due to improper soil ph-levels, improper location,  or climate zones. A common mistake in gardening is to forget to test the ph-levels of your soil and to ignore USDA Plant Hardiness Zone guidelines. These are very important factors because they will directly affect the health and long-term beauty of your landscaping.
Lack of structural planning. For example, planting trees too close to the foundation of your home often results in problems. This could mean damage to a paver patio or to your house foundation. Lack of planning can result in high dollar repairs to correct issues caused by expanding tree roots or overhanging branches. Hiring a landscape designer can save you thousands of dollars in costly repairs later years down the line.
Not allowing for enough patio space. In many instances, patios aren't allotted enough room. Make sure there is plenty of space for a standard-sized patio table and chairs at minimum (we recommend at least a 16-18' space), not to mention leaving open areas for guests to comfortably move around. When you work with a professional landscape designer, they will come up with ideas that make creative use out of the yard space you have.
Remember, your yard is an extension of your living space. Invest in creating a functional and sustainable outdoor living area for the long-term by avoiding landscaping issues that are preventable with professional planning.