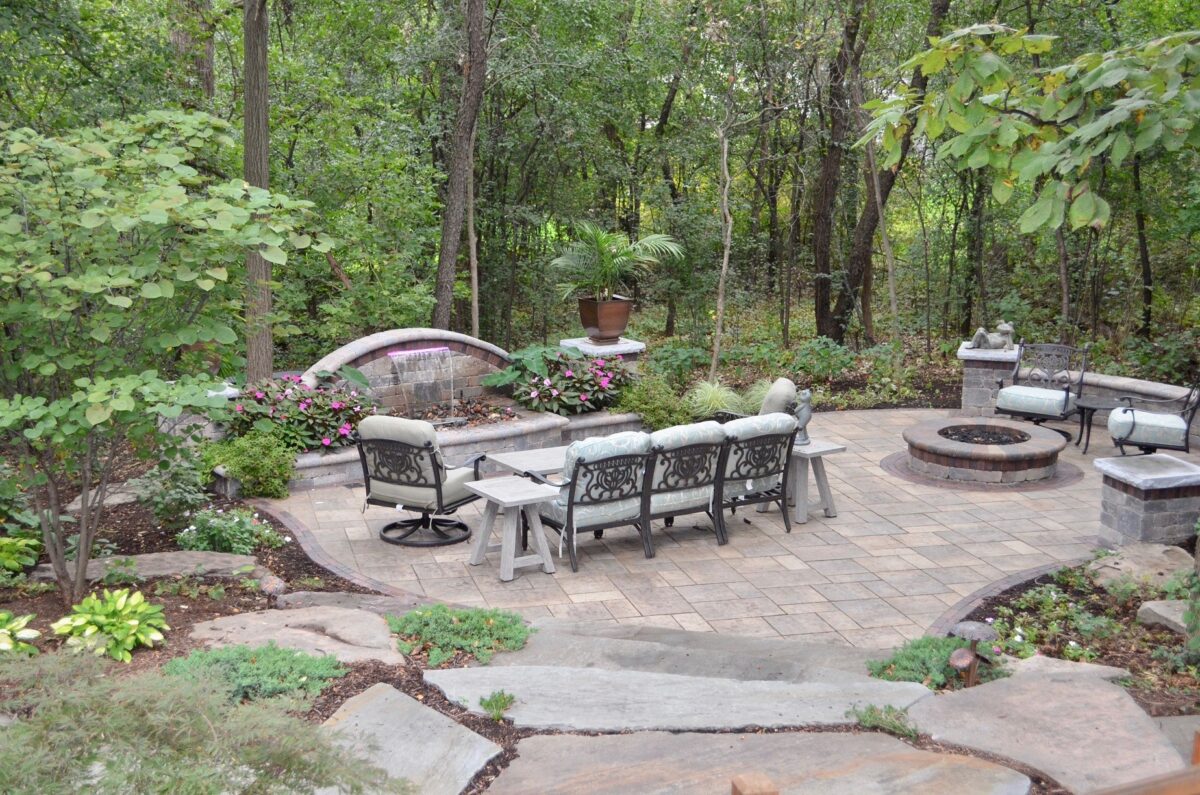 Design and install an outdoor entertainment area with a water feature and fire pit. Include mature trees and existing heirloom plants within the new landscape design.
Outdoor Entertainment Area Challenge
Incorporate wooded and shaded setting with mature oak and hickory trees within the area of desired development.
Consider sloped topography, at 4-5' of grade.
Connect new construction with an existing wood deck, basements steps, and driveway.
Provide outdoor LED lighting for evening entertaining.
Find a way to reuse heirloom hosta plants.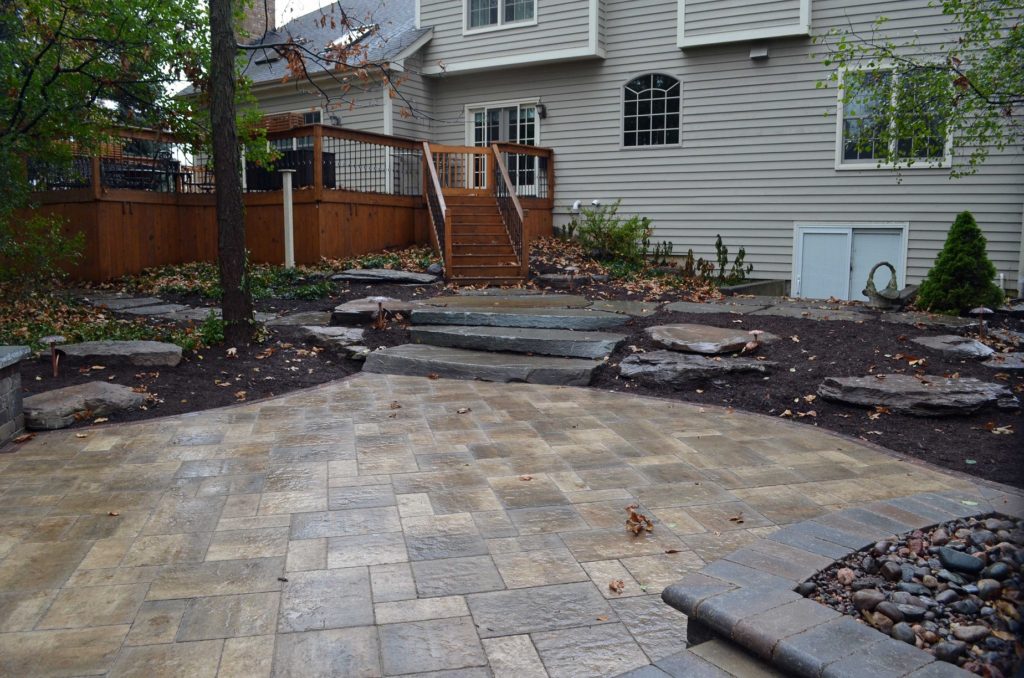 Outdoor Entertainment Area Solution
Design a Bristol Valley brick paved patio that would incorporate mature trees to maintain the valued oak and hickory tree specimens.
Construct stairs out of landscape stone that adapt to site grade changes.
Construct a water feature with planters as the focal point of the patio setting. Incorporate color-changing lights to the water feature spillway for added evening ambiance.
Utilize bluestone to form beautiful garden pathways connecting all of the yard destinations.
Terrace the sloped grade with mossy outcroppings.
Construct a seat wall with pillars to frame the fire pit space. This provides secondary seating while assisting with grade retention.
Install a fire pit to complement the fountain planters, seat wall, and pillars. Upgrade the fire pit with a natural gas burner that is easy to use. The natural gas burner will provide warmth without smoke and the hassle of a wood-burning fire pit.
Arrange shade plantings such as a redbud tree (located in a more open space with some sunlight), several types of hydrangeas, summersweet, fragrant viburnum, astilbe, brunnera, coralbells, geraniums, bleeding hearts, anemone, and reinstall all of the beautiful heirloom hosta.
Install a low voltage LED light system, which included 'toadstool' path lights, hardscape lights built into the fountain and seat wall, accent/flood and spotlights to up-light the mature oak and hickory trees.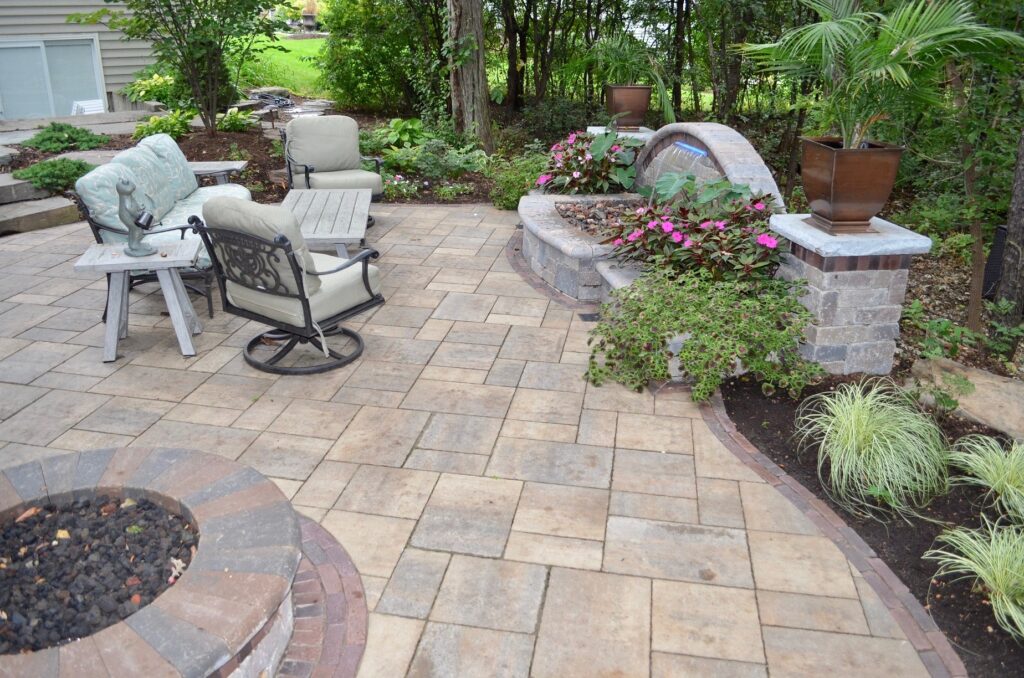 Landscaping Materials Used
Unilock Products: Bristol Valley and Copthorne pavers, Brussels Dimensional Retaining Walls, Ledgestone and Brussels Fullnose Coping
Waterfall products by Atlantic Water Gardens
Natural Landscape Stone: Pennsylvania Bluestone (full color), Bluestone steps and landings, Mossy Fieldstone outcroppings
Locally grown trees, shrubs, and perennials
Kichler and Escort lighting products
To see other examples of recent projects, visit our "before and after" section or contact us at (630) 932-8966 for a free, no-obligation consultation.