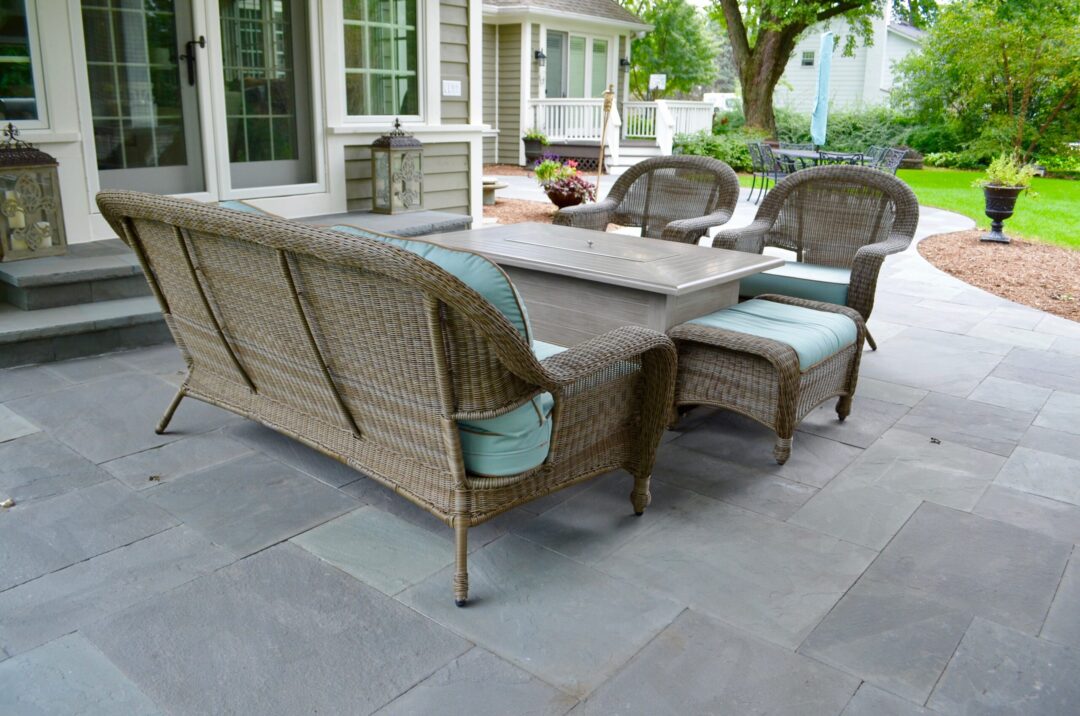 Professional landscape and hardscape design can accentuate your home's best architectural features. In many cases, landscaping improvements provide a big boost to your home's curb appeal, but there's more to the story. There are a few other ways landscape design not only makes your home more attractive from an aesthetic standpoint, but from a time saving and practicality perspective as well.
These examples highlight the reasons why a new homebuyer is much more likely to be drawn in by residential landscape design when it's done right.
Buyers want additional outdoor living and entertaining space. Homeowners view their backyards as extensions of their homes. When a landscape designer can craft a beautiful and practical outdoor oasis, the level of buyer appeal (and value) can skyrocket. Landscape elements, such as water features or fire pits, can contribute to a relaxing ambiance and upscale feel.
Smart buyers understand the importance of thoughtful, intentional landscape design. Intentional landscape design highlights the beauty of your home, working with it to form a unified aesthetic on your property. Many homeowners simply add plants that they personally like and can afford, but don't give much thought to home and property design as they relate to each other. This can sometimes result in a pleasant accident that appears to be a unified design, or it can result in two elements (home and grounds) that look good individually, but don't have a cohesive look and feel.
When landscape maintenance is made easier, buyers understand the tangible benefits. Outdoor lighting and automatic irrigation systems can add value by saving time, money, and increasing time spent in outdoor living spaces. Watering can be made more convenient, drip lines can be installed on patios for container gardening, and LED lighting contributes to long-term energy efficiency.
Landscaping features can reduce road noise and provide added privacy. Shrubs and custom woodwork can act as a buffer from traffic or busy neighborhoods. These elements can make a property more attractive and desirable.
Give your home a welcoming look and feel. Walkways leading up to the front entryway can make a major first impression. You might be surprise by how much resurfacing or rerouting a walkway can improve your home's exterior appearance. Landscape designers can create walkways with brick or stone pavers that upgrade its appearance and give an elegant feel.
Knowledge of native plantings will contribute to longevity and appearance. Landscape designers who have years of experience with native plantings for specific hardiness zones will make the best choices based on water requirements, climate in your area, and overall maintenance time required. Unhealthy or uncared for plants will be unsightly, but professional landscaping companies understand which plants will beautifully thrive in specific areas of your yard with minimal upkeep.
For a consultation or to learn more about how Landscape Creations can help you increase your property value, contact us at 630-932-8966.