Perfect for Patios, Walkways, Walls & Driveways
Landscape Creations, Inc. is celebrating decades as a Unilock® Authorized Contractor. We are proud to be partnered with Unilock® with the ability to continue to install a complete selection of their quality products. Our advanced product knowledge, unsurpassed customer service and solid standards of workmanship fully support the principles of Unilock's Authorized Contractor Program.
Each hardscape installation features our 5-Year Workmanship Guarantee, so you can rest assured that your new outdoor living space could stand the test of time and be stylish as well! Let us show you why designing and constructing hardscapes utilizing Unilock® Paver and Wall Products makes perfect sense.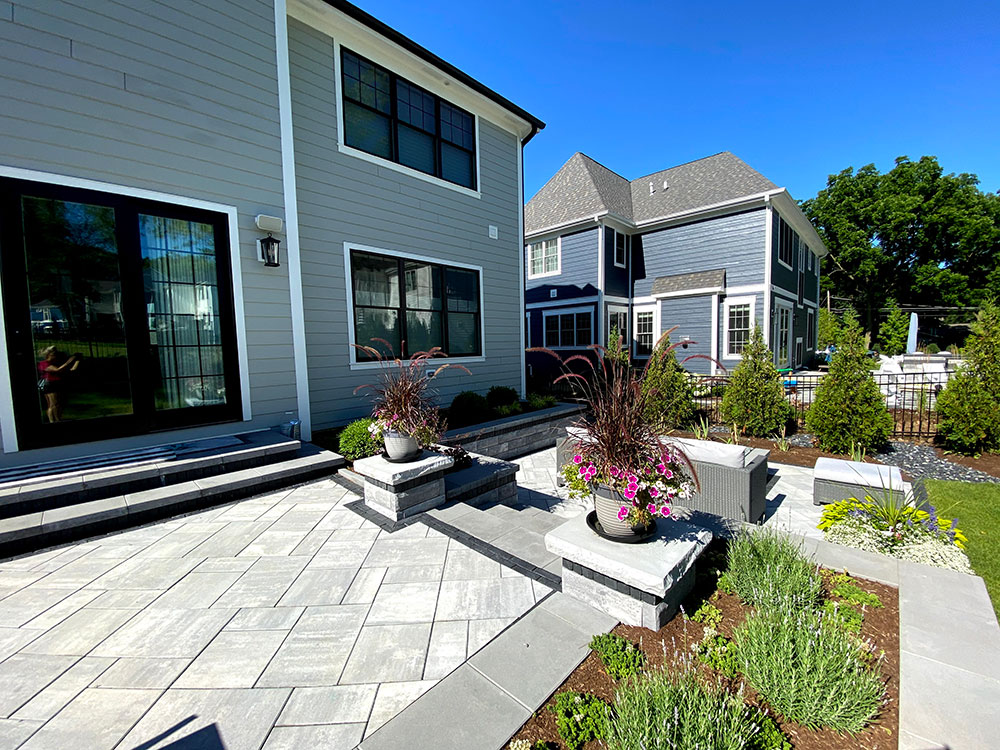 Here are just some of Unilock's latest technologies:
EasyClean – makes paver cleanups faster and easier. Products with this proprietary technology are stain resistant and also include a topical sealant.
Modern Pavers – Porcelain tiles are a popular choice for more and more homeowners since these often showcase a modern, minimalist vibe and fuss-free installation.
Realistic Stone – Natural looking stone patio slabs are fashioned from actual rock formations found worldwide. Aging and weathering give each piece its own distinct characteristic, adding visual appeal to your landscape.
Permeable Pavers – Durable and aesthetically pleasing – they play an important role in the management and conservation of rainwater flow.
EnduraColor – Achieved using a two-step manufacturing process that combines a base of coarser aggregates for a stronger foundation, with concentrated color and wear-resistant finer rock on top. This prevents the color from fading over time.
ComfortStep – An ultra silky texture that feels twice as comfortable on bare feet than traditional paver finishes. It has a wonderful surface appearance and creates a distinct smooth cool sensory feeling when underfoot.
Unilock® can be integrated into any landscape design plan. We're confident in the knowledge that we not only have the specialized equipment to do the job right, but also are adding lasting enjoyment and beauty to your outdoor living space.
Our solid reputation has been built on years of reliable service to hundreds of happy customers. We are fully bonded and insured and bring our own crew to all jobs! Landscape Creations provides installations to the suburban Chicago area. Learn more about us, and these amazing Unilock® products.
Please visit the following pages showcasing our use of Unilock® products:
Wheaton Brick Paved Patio & Pool Deck (case study)
Award-Winning Glen Ellyn Patio Installation (case study)
Unilock Hardscape Updates and Trends
Glen Ellyn Landscaping Project Featuring Unilock® EnduraColor
Brick Paved Patios (portfolio images)
Brick Paved Driveways (portfolio images)
Brick Paved Walkways (portfolio images)
Call us today at (630) 932-8966, to discuss your landscape design project, and find out why we encourage our clients to use Unilock® products for their outdoor living area.