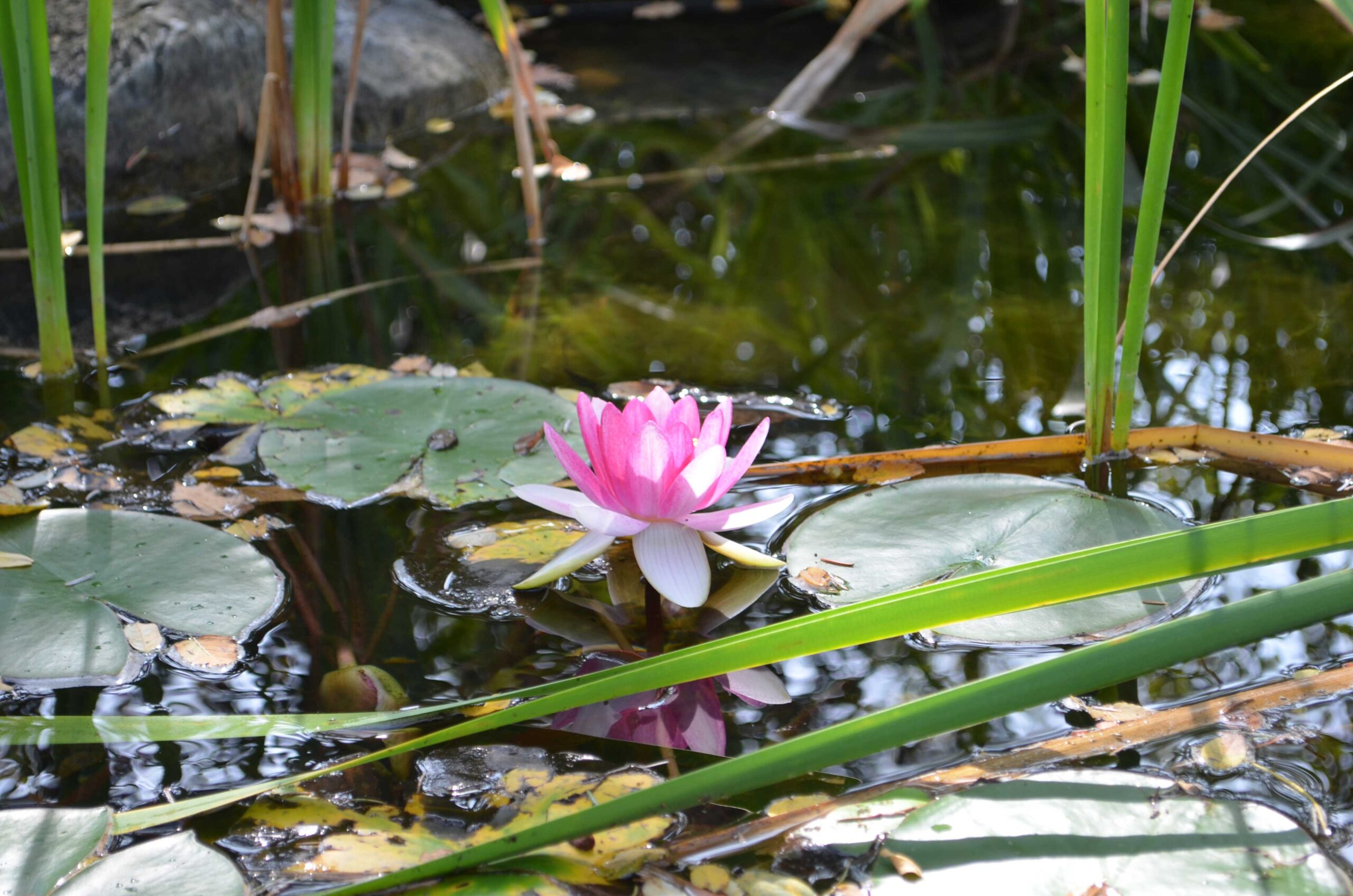 If you're looking for
landscape design and landscape ideas
, stop to see our professional design center display in DuPage County. Our Landscape Creations design center display is one of the best places to visit for landscaping ideas while getting an up-close view of our quality workmanship.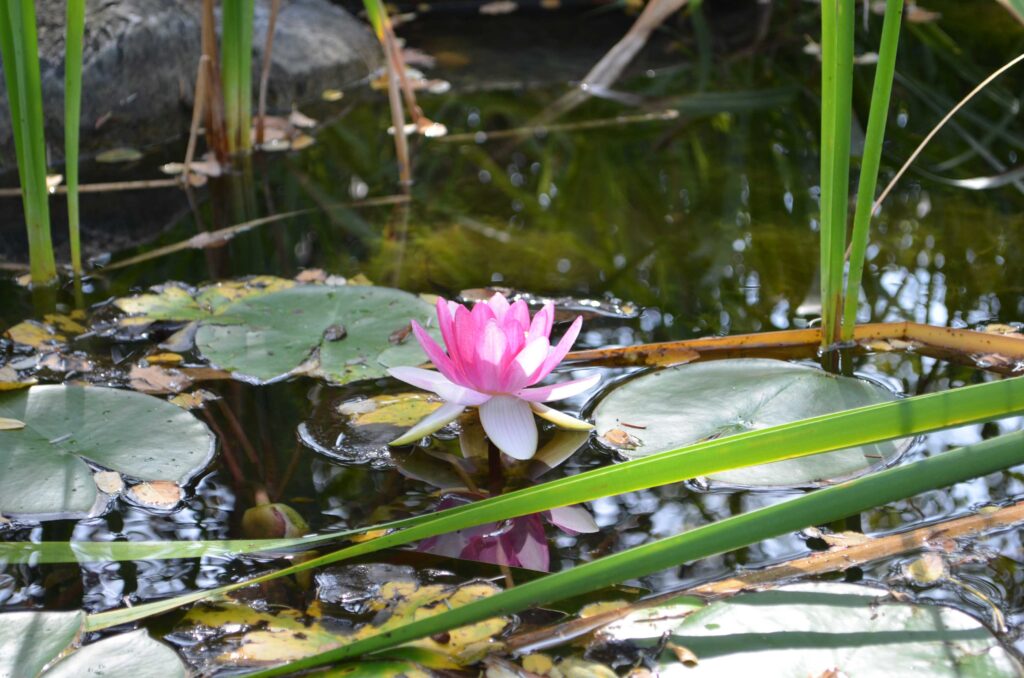 The Landscape Creations design center display features Unilock brick paving and retaining wall systems, all types of natural stone, many different varieties of plants, pond and pondless water features, as well as Kichler low voltage landscape lighting.
Lombard Design Center Display Challenge
The biggest challenge we faced when installing the display was deciding how to show all of the commonly used landscaping elements (brick, stone, plants, lights, etc) in a harmonious and flowing layout. Our goal was to make the display feel as if it were actually your home. Maintaining this overall concept, without making the layout seem like a 'brick yard,' was our top priority.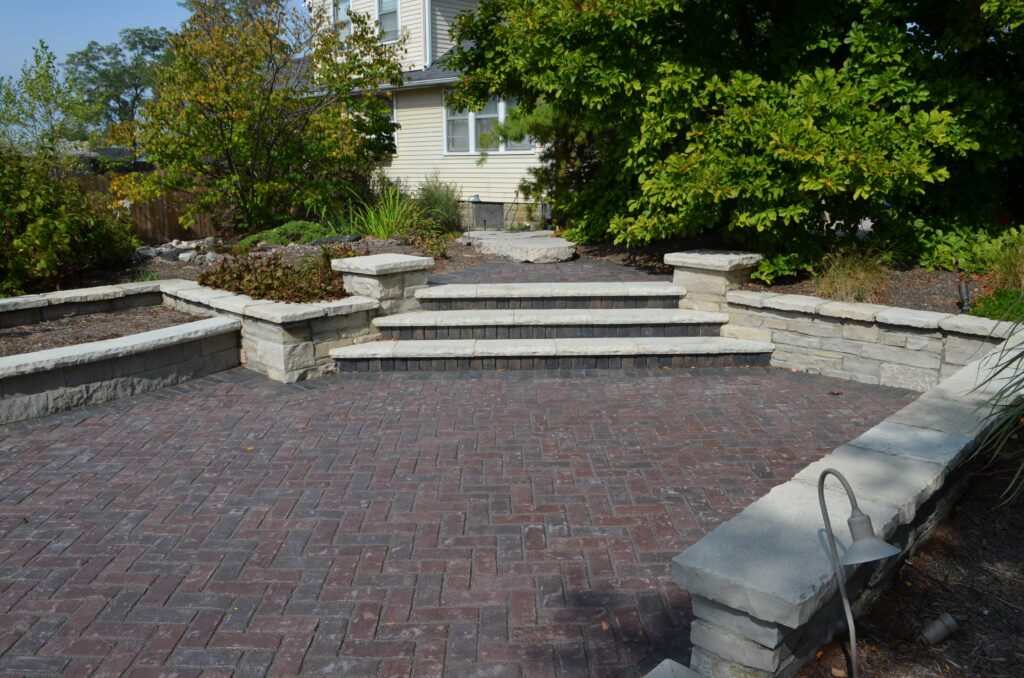 Design Center Display Solution
We established three patio areas using Patterned Bluestone at the front, Townhall permeable pavers at the center patio, and Bristol Valley at the back. Connecting these three patio areas was accomplished with stone pathways, stone steps, and brick paved walkways using Artline and Brussels Premier brick pavers. The integration of stone outcroppings, Mossy Fieldstone, and Holey Boulders added to 'naturalizing' the surrounds.
Many different ornamental trees, evergreens, flowering shrubs, ornamental grasses, and perennials are used to 'soft scape.' This type of display gives homeowners the ability to see how plants will look at maturity.
The landscape design display has low voltage landscape lightings including accent, wall wash, path, and downlights to enhance the setting through popular low voltage lighting techniques.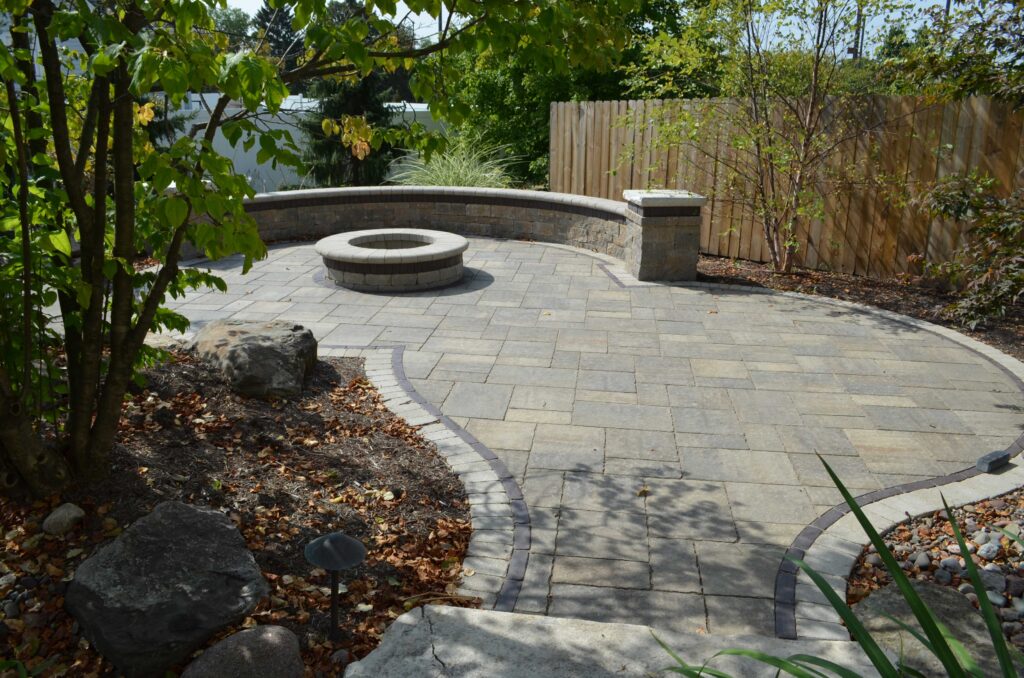 Landscaping Materials Used
Unilock retaining wall materials include Estate Wall, Brussels Dimensional, Olde Quarry, Cumberland, and Ledgestone Copings.
Paving stones include Unilock Artline, Brussels Premier, Townhall, Bristol Valley, Avante Ashlar, Copthorne, and Mattoni.
The natural stone elements are Eden, FondDulac, Chilton Flagstone, Outcroppings, Patterned Bluestone Paving, decorative red flint gravel at streambed and pond, Pennsylvania Fieldstone, boulders, Bluestone outcroppings, custom fabricated stone steps, benches, and tables.
We incorporate shade trees, ornamental trees, conifers, flowering shrubs, ornamental grasses, and perennials.
Our display lighting includes LED accent, wall wash, path, and down lighting.
Visiting Our DuPage County Display
Now that you know that our landscape design center display is open to the public, be sure to stop by and see it for yourself. Contact us at (630) 932-8966 to get directions to our office.