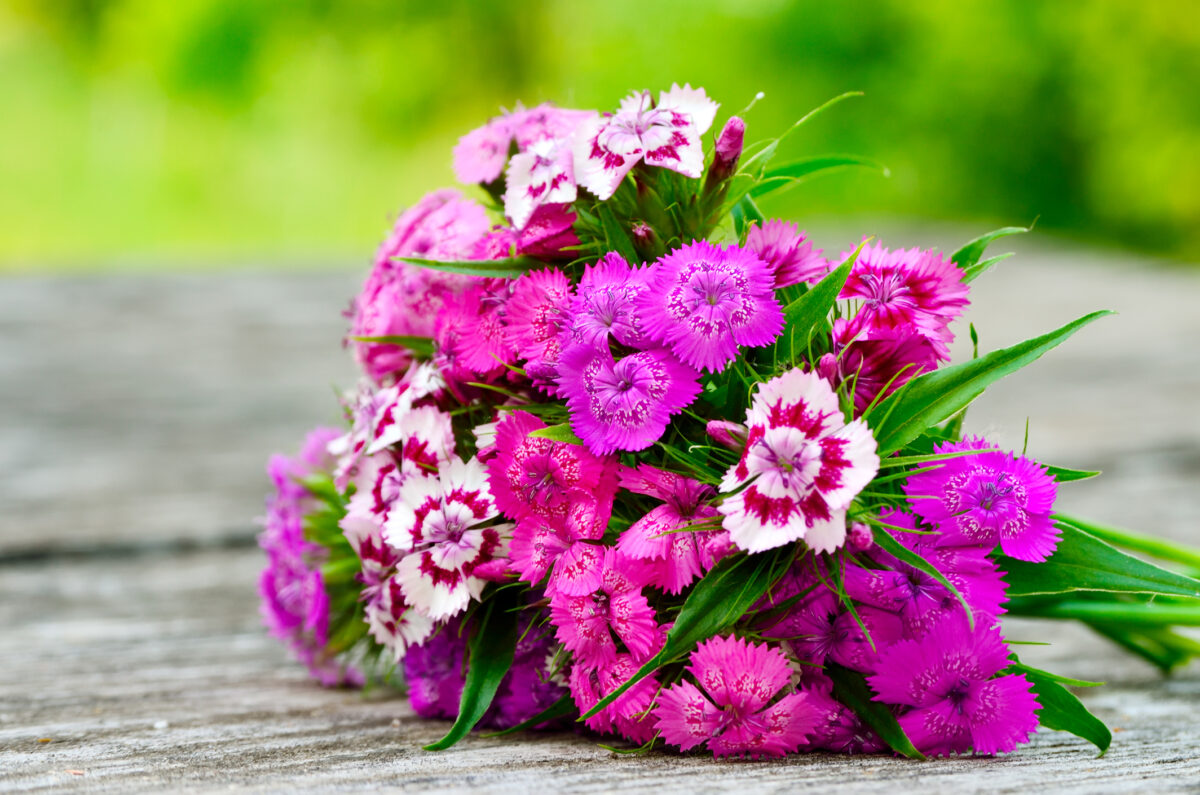 The sight of a colorful perennial garden in bloom is one of the greatest rewards of gardening. Sometimes it's hard not to be tempted to snip off a few stems for a beautiful bouquet. Although, you don't want take away from the beauty of your flower garden either.
What's the solution to maintaining the look of your garden while still having flowers to enjoy in a bouquet? You can grow a designated cutting garden by following six easy-to-follow steps.
Steps To Growing Your Cutting Garden
Find a sunny area in your yard that's somewhat hidden or inconspicuous and has rich, well-drained soil. Examples of good places might be along the side of your garage or in a back corner of your yard.
Prepare your planting area. Test and amend the soil in your designated planting area if necessary. You can also consider using raised garden beds and filling them with nutrient-rich soil, which can save you a great deal of time if your existing soil is sandy, rocky, or nutrient deprived.
Choose your flowers and plants wisely. You may want to consider buying seedlings rather than planting from seed. Before visiting your local nursery, it's a good idea to sketch out the design of your cutting garden and decide how many of each type of plant you want to use. Also consider grouping together flower varieties that have similar sun and soil requirements. Examples of perennial flowers that work well for cutting gardens include asters, lavender, coral bells, bleeding heart, black-eyed Susan, pinks, delphiniums, coneflowers, peonies, irises, dahlias, and torch lilies.
Plant, water, mulch, and fertilize. Water only when the soil is dry, or if your plants don't appear to recover from any wilting overnight. Mulch will also help your flowers and plants retain moisture while keeping any weeds under control. You can use a mild fertilizer, such as Roots®, that has a corrhizol fungicide and beneficial bacteria at the time of planting. You can use MiracleGro once the plants are established.
Cut your flowers by trimming the stems diagonally. Trimming the stems at a diagonal angle will reduce the amount of cell damage. If you can, plan to cut your flowers first thing in the morning when it's still cool outside. This is also when the blooms will be the most fragrant.
Arrange and enjoy. Add your cut flowers to water immediately after snipping them to prolong their vase life. Arrange them to suit your personal style and add a floral preservative to the water so that your bouquet lasts as long as possible.
With just a little advance planning, you can brighten up your home with beautiful perennial bouquets or give them to friends and family. After all, everyone loves fresh cut flowers.
If you want help with your backyard landscaping design, contact Landscape Creations at (630) 932-8966 for a free consultation.