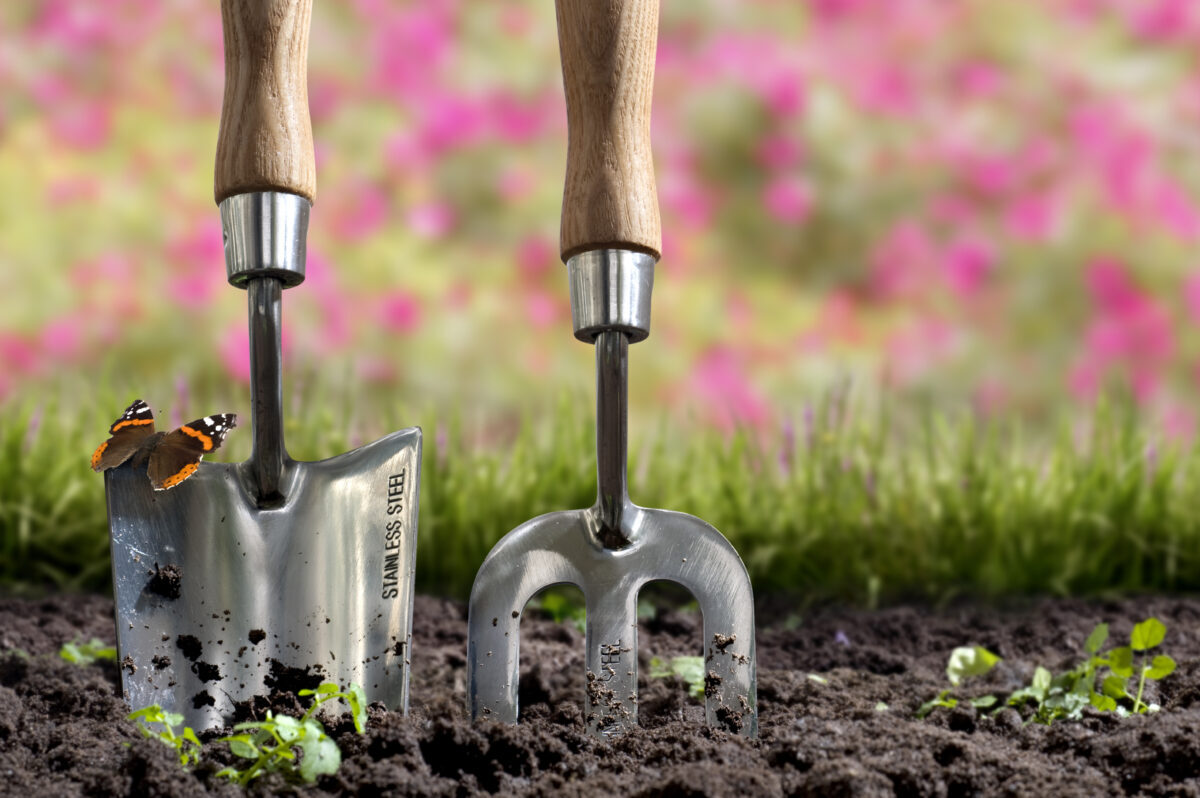 Early spring is the perfect time to get your landscape planting and gardening tools ready for the upcoming season. If you take a little time to perform a few easy maintenance tasks now, you can save yourself a lot of time, frustration and money later.
Pruners
Check your pruners for rust after a few months of storage. If you find rust, use linseed oil and a small wire brush to remove it. After removing the rust particles, wash your pruners off in warm soapy water, and dry them off thoroughly. Then, be sure to sharpen your pruners using a diamond file. When you use your pruners for landscape planting projects this spring, don't forget to wash off any sap or plant residue that are left behind.
Rakes
Check your metal rake heads for rust. Remove rust by soaking the heads in white vinegar, and then using a wire brush to remove the rust particles. If the wooden handles are splintering, you can fix the splintering (and prevent slivers) by sanding handles with sandpaper, and then rubbing with linseed oil.
Shovels
Check shovel blades, clean with warm soapy water if needed, and wipe down with a lubricant such as WD-40. If your shovel blades are dull, they can be filed using a flat mill file that you can find at most hardware stores. A clean, filed shovel blade will make your landscape planting tasks much easier.
Lawn Mowers
Change the oil in your lawn mower in order to prevent any engine issues that may be caused by dirt or impurities. Refer to your mower owner's manual for specific instructions on changing the oil. Also, remember to replace the spark plugs and the air filter.
Leaf Blowers and Trimmers
Leaf blowers and landscape trimmers should be cleaned and inspected. If you have battery-operated cordless models, check and recharge the batteries. Check air filters, spark plugs, and oil on gas-powered models. Trimmers may also require line replacement, but be sure to check your owner's manual so that you get the correct width and length you need.
Now that you know what you need to do in order to make sure your tools are in tip-top shape for spring, check our landscape portfolio for new landscape design ideas and call us at 630-932-8966 for a free consultation