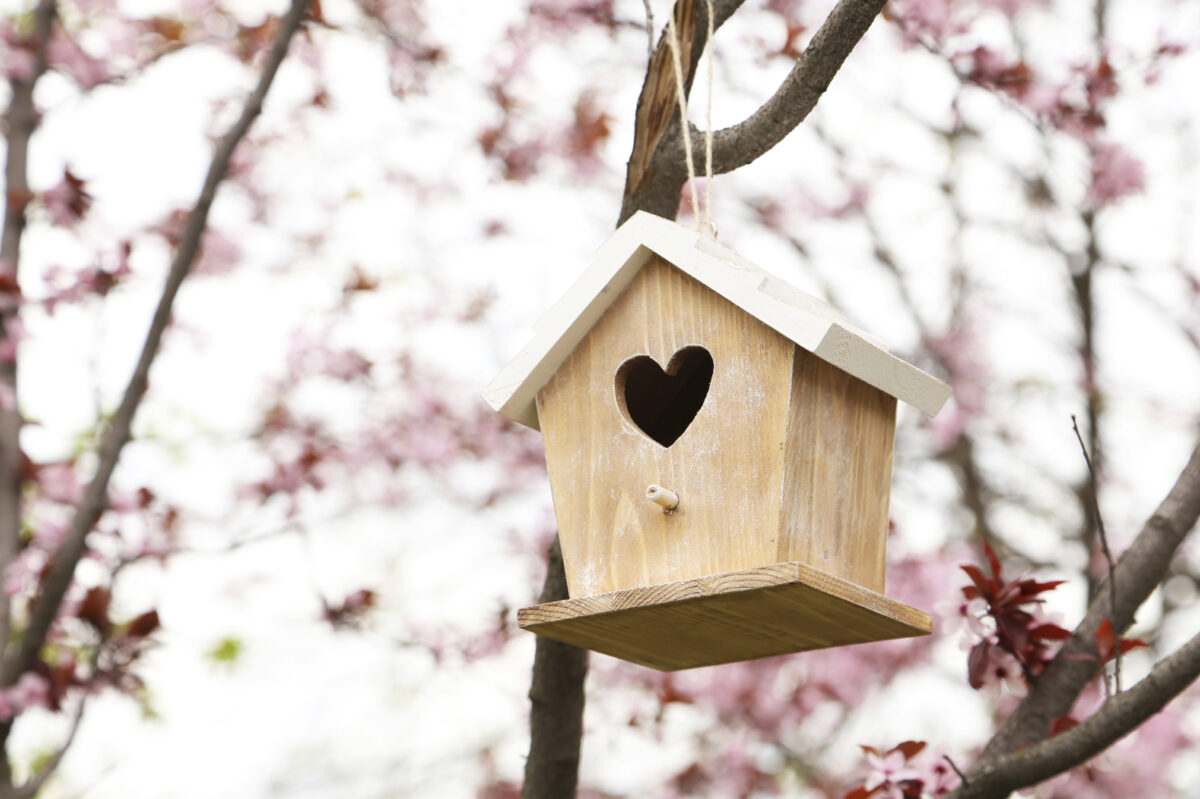 The right
backyard landscaping
accessories can add charm and personality to your outdoor sanctuary. Keep your eyes open for unique objects at flea markets, garage sales, or art shows. You can often find beautiful pieces that reflect your tastes and interests at reasonable prices.
When it comes to backyard landscaping accessories, just remember that less always tends to be better than more. Limit your garden décor and landscaping accessories to just two or three items in one area. Otherwise, your yard will look more cluttered and less creative.
Bird Houses. You can attract nature's feathered friends and add visual interest to your landscaping at the same time. Hang an attractive or brightly-colored birdhouse in a beautiful flowering tree or place one on the center of your garden.
Wind Chimes. Wind chimes can be made from recycled wine bottles, seashells, pieces of metal, and so many other interesting materials. Place a set of wind chimes near your back door or patio so that the soothing sounds carry through your home when the windows and doors are open.
Fountains or water features add tranquility, reflection and ambiance to your landscaping. If you aren't sure which types of fountains will look best with your current landscape design, ask your professional landscaping company for advice.
Low-Voltage Lighting. Low-voltage lights can beautifully highlight or accent flowerbeds, trees, and walkways. Outdoor lighting can enhance your backyard landscaping while allowing for safer navigation at night.
Driftwood. Place interesting pieces of driftwood inside of a garden or flowerbed to give the area added appeal.
Bird Baths. Look for a clay, stone, metal or glass bird bath that reflects the ambiance of your yard. Your local garden center or home improvement store will carry styles that range from modern to old world.
Candle Lanterns. Most outdoor furniture retailers sell a variety of vintage-inspired candle lanterns. You can group lanterns of various sizes together or use one lantern to add a touch of romance to your backyard patio.
Planters. Large urns, old wine barrels, and brightly-colored clay pots can serve as planters or container gardens.
Weather Barometers. There's something to be said about the old-fashioned charm that is associated with an outdoor weather barometer. A barometer can be educational for kids and serve as a conversation piece for visitors.
Garden Stakes. Who says garden stakes have to be plain wood? Add a touch of fun to your garden by painting your own brightly-colored garden stakes or by buying some at a local art show or farmer's market.
If you want to give your backyard landscaping an updated look before incorporating landscaping accessories, just call Landscape Creations at (630) 932-8966 or fill out our online contact form.