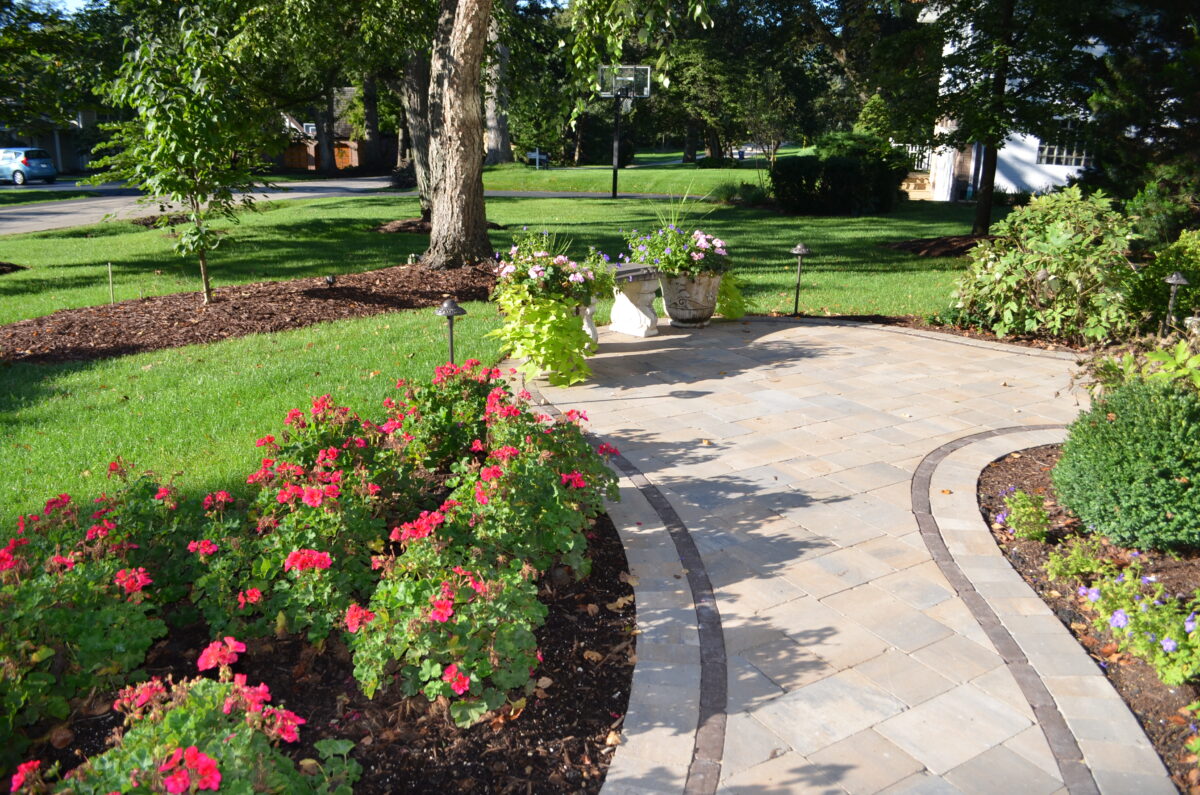 A
beautiful outdoor walkway
or garden path will not only serve the purpose of leading your guests towards the best views of your landscaping, but can also escort visitors from an outdoor patio in the direction of a garden, water feature or secluded seating area. However, not all walkways need to lead to a specific destination. Meandering walkways can also be created to serve as meditation paths or to highlight colorful garden plants or wildlife.
Tips For Beautiful Outdoor Walkways:
When considering where you would like to incorporate a walkway, observe the natural flow of foot traffic in your yard.
Think about incorporating the use of raised planters or bermed decorative stone accents on either side of a walkway to give it the feeling of a secluded passageway.
Decide whether you want a more formal garden walkway (leading to a destination) or an informal pathway (curved and meandering), but remain open to advice from your landscape designer about which type would best suit your yard. The walkway or pathway could be made of brick, gravel or created in a stepping-stone arrangement. Steps can also be incorporated to give the walkway added dimension.
Create a walkway or pathway that adds to the curb appeal of your home and is constructed from non-slip surfaces that will withstand our Midwestern freeze-thaw cycles. You can integrate natural stone products into the walkway such as large stepping-stones and steps or incorporate pavers, such as Uni-lock® products, that are safe and salt-resistant.
Highlight specific walkway features or elements at night by using strategically placed outdoor lighting.
Give some thought to the desired width of your walkway or pathway depending on how it will be used. Keep in mind that the average width is generally between two feet to four feet wide.
Consider widening walkways or pathways at certain points if they are nearing a destination such as a patio, a garden of flowers or a shady bench to rest on. When creating a meandering walkway, use curves that will add an element of visual interest.
Looking for more ideas or help with your landscaping projects? Contact us at (630) 932-8966. We offer residential landscaping services, including creative and distinctive walkway designs. Because we listen to your needs and ideas, we can come up with a cost-efficient plan for your unique project.