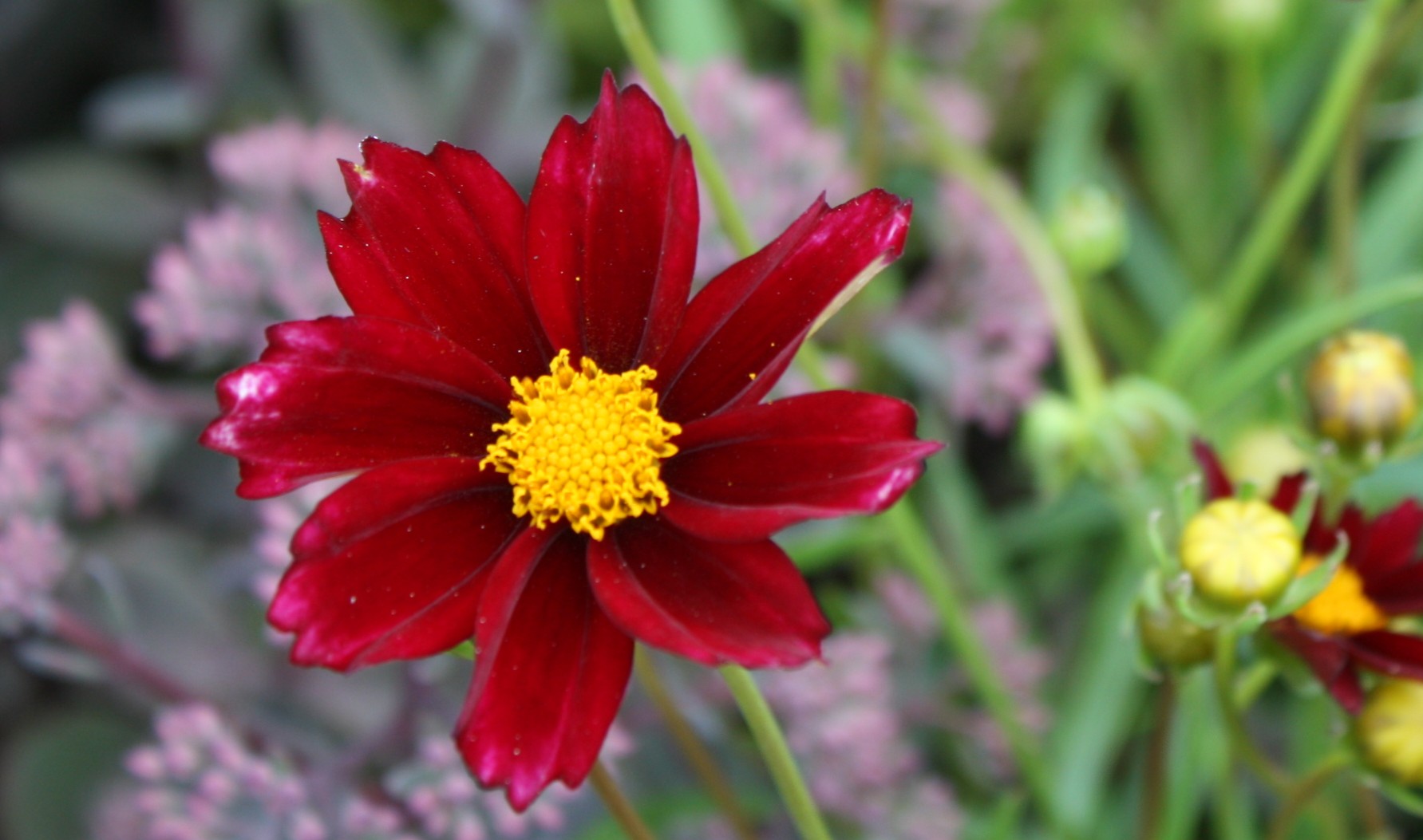 One of the best things about perennial flowers is that they come back year after year with proper care. If you're looking for a few new perennials that are perfect to incorporate into your landscaping because they work well in a variety of situations, we have some suggestions for you.
Due to the aesthetic value that perennials bring to landscaping, we asked Hoffie Nursery to give us an update on some of the most beautiful new perennial flowers that are perfect for adding bright splashes of color to your yard. Check out a few new favorite perennials from our friends at Hoffie Nursery.
Coreopsis 'Big Bang' Mercury Rising Tickseed
This is a hardy and reliable plant that flowers with deep red blooms from early summer through early fall. The golden yellow center contrasts beautifully with the rich red petals. Coreopsis is easy to grow, is a favorite of butterflies, and will provide you with fresh cut flower bouquets all summer long.
Echinacea Sombrero 'Hot Coral' Coneflower
A new series of coneflower bred to produce sturdy and compact plants with a high bud count. Great for sunny borders and container gardens. Coneflowers begin blooming midsummer and will continue to bloom for months if deadheaded.
Heuchera 'Circus' Coral Bells
Coral bells are easy to grow and will blend nicely with most other perennials in your landscaping. They are often used as edging along pathways or in container gardens. You can also cut the tall flowers to use for fresh bouquets. These coral bells offer a fantastic combination of colors, particularly for a perennial that thrives in partial shade.
Rudbeckia triloba 'Prairie Glow' Three-Lobed Cornflower
Brilliant colored petals of bronze, reddish-orange, gold and burgundy surround the dark brown cone of the three-lobed coneflower. The blooms on the attractive, bushy foliage are an absolute summertime showstopper. Perfect for attracting butterflies in a sunny landscape spot.
Lilium 'Buzzer' Asiatic Lily
This Asiatic lily produces stunning upright rose-red blooms, and is quite impressive as a garden focal point. The Lilium 'Buzzer' variety thrives in full sun to partial shade, and will work well for border planting or in container gardens.
If you'd like to add curb appeal to your home with a new landscape, take a look at our work portfolio and then give us a call at (630) 932-8966 to arrange for a free consultation.
Photo Credit: Hoffie Nursery